BIRANKAI NORTH AMERICA - BOARD OF DIRECTORS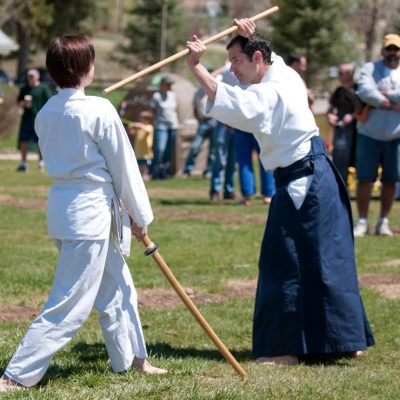 4th dan, Fukushidoin
President, Board of Directors
Todd began his Aikido practice in 1991 under F. Nobuo Iseri Shihan and Dennis Belt Shihan. He then apprenticed to Iseri Sensei for two years as a soto-deshi. Todd operated Vail Aikikai in Vail, Colorado for ten years and started Broomfield Aikikai in Broomfield, Colorado in 2022.
Todd has been a local government manager for over 20 years and has overseen large teams, operations, and capital budgets in the tens of millions of dollars. He has extensive experience and training in leadership, management, contract and employment law, construction management, and municipal and non-profit budgeting and management. He served on the Birankai North America Scholarship Committee prior to joining the Board of Directors in 2018.
He lives in Broomfield, Colorado with his wife, Laura, and French Bulldog, Pearl. He has three grown sons, Charlie, Dylan, and Jimmy, all of whom he is very proud!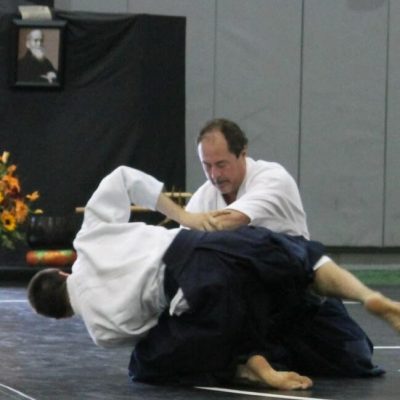 6th dan, Shihan
Senior Council Appointee to the Board of Directors
Aikido has been in Dave's life since 1973 though he first met Chiba Sensei in 1981. After Sylvain Sensei, one of Chiba Sensei's private students from Hombu dojo, passed away in 1996, Dave became the co-head instructor of Valley Aikido. Dave hoped for many years that Chiba Sensei would someday become his teacher. In 2011, his persistence paid off and he was accepted as Chiba Sensei's student.
Dave worked for the Springfield Science Museum for 34 years, the last 23 of which were spent as a Director. The experiences throughout this time made him effective at managing a non-profit institution as well as working with its Board.
Chiba Sensei frequently told him that "family comes first…followed by Aikido". With three daughters and three grandchildren on the mat plus three more grand-students on the way, Dave has taken that advice to heart. He has helped raise his three wonderful daughters with his wife and best friend of more than forty years, Kathy Stier.
Dave hopes that both his non-profit and Aikido experience will help strengthen Birankai, honoring all that Chiba Sensei has given to Dave, his family, and students.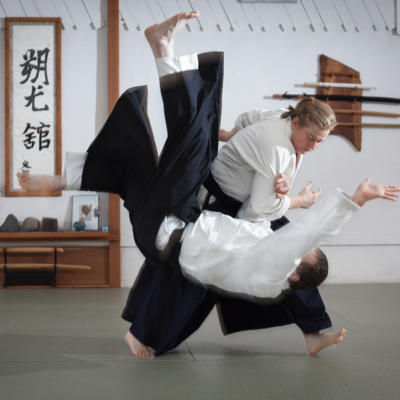 6th dan, Shidoin
Teachers' Council Appointee to the Board of Directors
Suzane began her Aikido practice in 1982 with Lorraine DiAnne Sensei and Paul Sylvain Sensei while attending Hampshire College in Amherst, Massachusetts where she studied the semiotics of visual communication, filmmaking, and theatrical lighting. She later produced a documentary about Aikido including footage of Chiba Sensei, Sylvain Sensei, and DiAnne Sensei.
Throughout her Aikido career, Suzane has trained at multiple dojos and under many other wonderful teachers including Michael Flynn Sensei, Frank Apodaca Sensei, and Aki Fleshler Sensei. In 1996, she moved to Portland, Oregon and began training at Multnomah Aikikai where she later became Chief Instructor, owner, and dojo-cho.
For over 30 years, Suzane has managed projects, events, and programs within the realm of small business, non-profit, and higher education. She currently serves as a consultant in the area of strategic communications to Portland State University.
She has traveled to Japan five times for both work and Aikido and has worked on many different committees within Birankai, most notably spearheading the project to produce Birankai patches based on Chiba Sensei's family crest.
In her work on the Birankai Board of Directors, she proposed and implemented the BNA Annual Report in its current format as a graphic, web based publication. Suzane endeavors to improve the infrastructure of organizations and raise the "standard of living" for the communities she serves.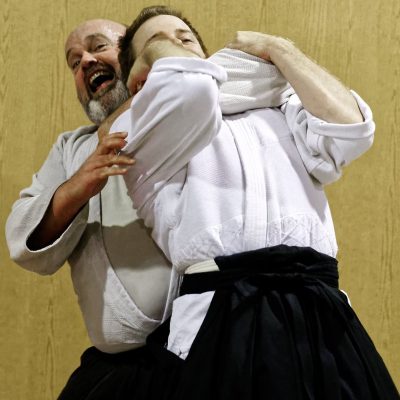 3rd dan, Fukushidoin
Member, Board of Directors
Mark started practicing Aikido in 1993 at Oak Park Aikikai under Rich Roberts Sensei. Oak Park has been his home dojo ever since. He currently runs the Children's Aikido program for the dojo. Aikido has enriched Mark's life, driving him to join the Birankai Board of Directors in 2021, to give back to the art and the organization.
After working in the community mental health field for fifteen years as a licensed psychologist, Mark opened his own practice in 2006. He specializes in working with relationship issues. Mark lives with his wife, Debbi, and his two adorable bernedoodles, Denali and Kibo.,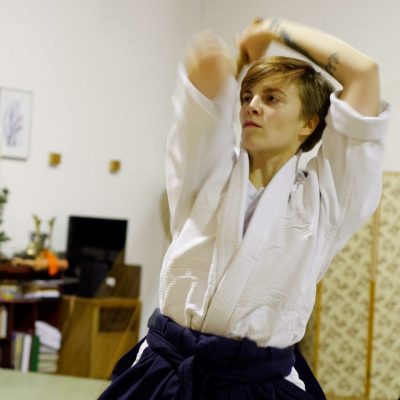 2nd dan
Member, Board of Directors
Nathalie began practicing Aikido in 2003 under Maureen Browne Shihan at the age of eight. Fox Valley Aikikai in Naperville, Illinois has served as her home dojo ever since, giving Nathalie the opportunity to discover her passion for nurturing the next generation of Aikido by teaching children. She has also briefly taught Aikido at Fermilab in her hometown of Batavia, Illinois. Nathalie brings her experience as a professional writer and creative problem solver to the Board of Directors and is eager to help represent a younger generation of Aikido practitioners.
When she's not on the mat or scribbling away at a novel, Nathalie is an avid weightlifter, runner, and loves to work on her project car, a 1987 RX-7 FC.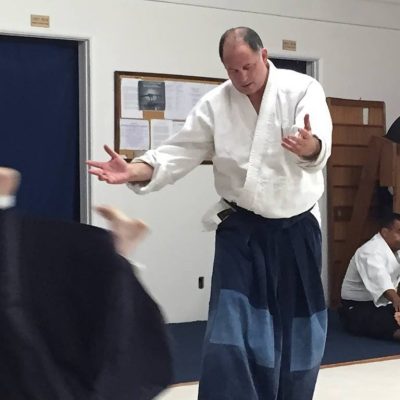 1st dan
Treasurer
Joshua began his Aikido training in 1987 with Juba Nour Sensei at Connecticut Aikikai, six months after Nour Sensei arrived from San Diego. Joshua trained regularly for many years, both in Connecticut with Nour Sensei and eventually with his successor, Yahe Solomon Sensei. After moving to Springfield, Massachusetts he trained intensely with Lorraine DiAnne Sensei and Phil Traunstein Sensei. Joshua was awarded Shodan by Chiba Sensei in 1994.
Joshua has trained with most of the Birankai Shihan and many other Shihan certified by Hombu Dojo outside of Birankai.
Professionally, Joshua is an entrepreneur, fundraiser, and marketer. He has raised over $150 million for charities and was an online marketing consultant specializing in SEO. He now focuses on multiple business ventures.
Joshua has been the Treasurer of Birankai since June of 2019 where he has helped solidify Birankai's partnership with the Pasadena Community Foundation.
His pride and joy are his two children: Daniel, who was a Quarterback at Duke University and now works on Wall St, and Nina, who plays D1 basketball at Bryant University where she studies entrepreneurship.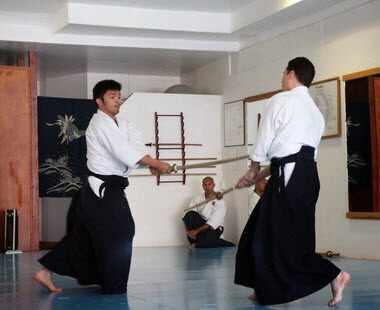 4th Dan, Shidoin
Corporate Secretary
Gerard, co-Chief Instructor of Aikido Institute of San Francisco, began his Aikido training in 2004 at the Aikido Institute of San Francisco under the guidance of G.E. Nomura Shihan. He holds the rank of 4th Dan and is a certified Birankai International Instructor (Shidoin). Gerard teaches the Children's class and also trains in Iaido.
Gerard holds a Bachelor of Business Information Systems degree from San Francisco State University where he currently works as IT support.
Since 2012, Gerard has been studying ballroom dancing. He specializes in the Argentine tango and actively participates in various events and performances.